Upload Your Drawings Here!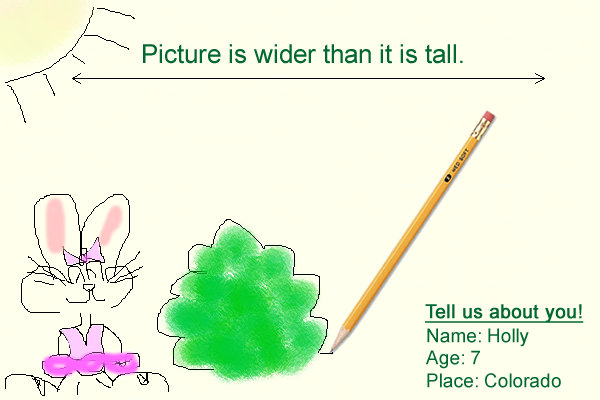 Instructions:
1) Draw a picture with the paper in the "landscape" view (see picture).
2) Write your name, age and where you live (City, State or Country)
3) Scan and save as a .jpg or .png OR take a picture of it!
4) Upload your file below.
Kids' Bunny Side of Easter Gallery